The SV chapter of Asha for Education, with the support of Stanford, Berkeley, and San Francisco chapters organized a talk by Dr. Sandeep Pandey, co-founder of the organization at Stanford University on 26th July at 7:15 PM in the Havana room of the Graduate Community Center, 750 Escondido Rd, Stanford, CA.
Sandeep

 

Pandey

, a Magsaysay award recipient, has been fighting for the cause of education of children on the ground in India. In his talk, he addressed the challenges and opportunities facing us in making sure no child is left uneducated. He discussed the current state of affairs in education and socio-economic inequality across India followed by a vibrant session of Q&A.
Topic:

Education in India: Challenges and Opportunities in the 21st Century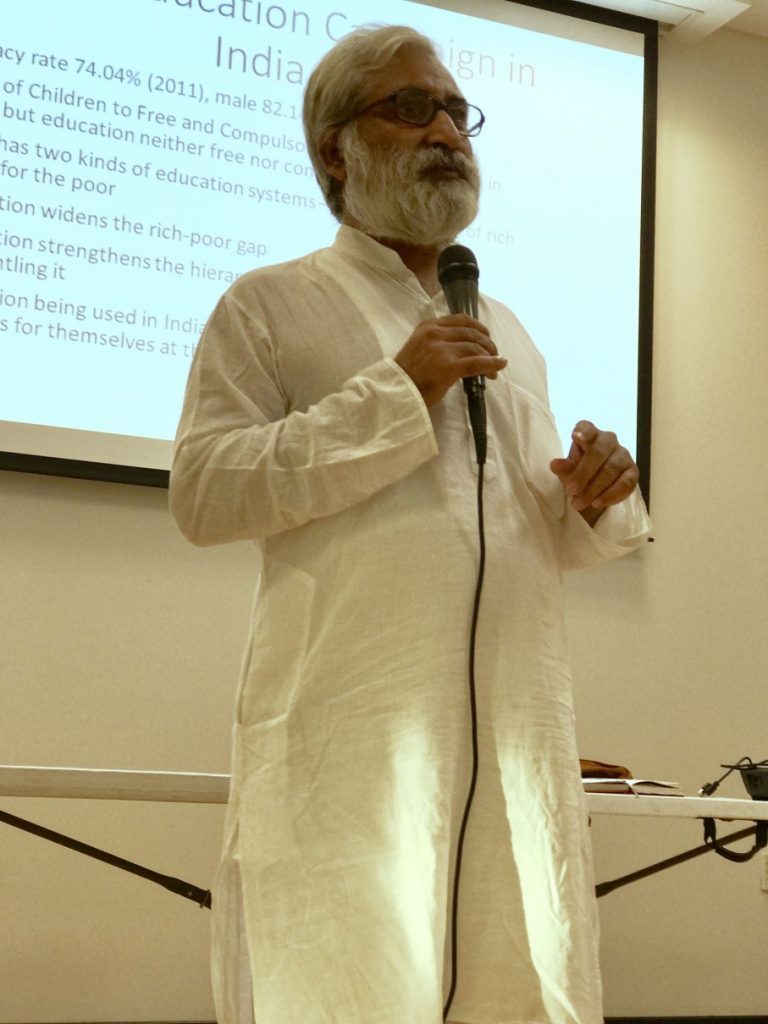 Trivia: Over the course of last 26 years, Asha for Education has raised over 48 million US $ and helped over 400 projects in 28 states across India.